Creative Director, KP Entertainment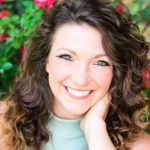 Since April of 2021 Aubrey has been the Creative Director of the publishing arm of KP Entertainment, Kerri Edwards' management company that is home to Luke Bryan, Cole Swindell and more.
Originally from Michigan, Aubrey moved to Nashville in 2012 to attend Belmont University and earned a BA in Music Business in 2014. While there, internships at Shake Em Up Music and Song Matchmakers gave her experience in song licensing and administration, and a stint at Curb Records had her working in social media marketing and artist support.
Her first job was Licensing Assistant for Bluewater Music, where after a year, she moved up to the position of Creative Director, pitching songs, scouting new talent, signing writers and setting up co-writes. In 2017 she moved to SNG Music as Creative Director, advancing to Senior Creative Director in 2020.
Coming from a very musical family, she always knew she wanted to pursue a career in the music industry and her choice was validated in 2021, when she was nominated for one of Country Aircheck's Women of Influence in Nashville's music community.