Barbara's first performance was at the age of three singing "Frosty the Snowman" with the Sunday school choir and she's been hooked ever since. Her mother was a drama teacher and her father was a politician so she inherited a love for performing on the stage and for working with people behind the scenes. After getting a degree in Theater from the University of Iowa, Barbara says, "Being an actress didn't seem like a secure career so I became a musician instead." She bought a four channel Peavy PA and spent a few years playing cover tunes in clubs in her hometown, St. Louis, Mo. She had written songs since high school and the crowds seemed to like the originals she worked into her sets. Fate intervened when one day a young girl was selling magazines door to door and Barbara bought a subscription to one called "Songwriter Magazine." It was an excellent publication that explained the basics of how songs got cut and it demystified the process for her. She realized that to have the kind of music career she wanted, she had to move to an industry center, and Nashville seemed like a better fit than New York or LA for a down-to-earth Midwestern girl with a love for songs that tell stories.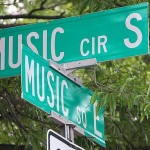 In 1983 fate intervened again when getting fired from a day job resulted in unemployment benefits that provided funding for the move. Barbara had never been to Nashville, didn't know anyone there, didn't have a job or a place to stay. She sold everything that wouldn't fit in the car and made the five-hour drive. "Within a few days," she says, "I knew I had finally made it home." Back then you could still walk up and down Music Row knocking on doors with your cassette or your guitar asking people to listen to your songs, and she quickly learned that she had no real idea how to write a hit. Feedback from publishers and ASCAP and BMI reps was helpful, but what made the most impact for her was joining the Nashville Songwriters Association (NSAI) and attending their Thursday night workshop every week. Says Barbara, "I was clueless when I came to town. NSAI is where I got a clue."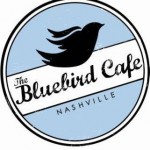 The Bluebird Cafe was already established as the best place in town for original music and she went to the Writers Night every Sunday. One night she mentioned to the host that she had hosted open mics in St Louis and would be glad to fill in if a substitute was ever needed. In 1986 that offer led to the job of organizing and hosting the Bluebird's Monday Open Mic, which she still does to this day. A couple years later, working as a waitress at a health food restaurant on Music Row, a new cook at the restaurant invited her to dinner to meet her husband Jon Robbin, a songwriter newly arrived from Northern California. Says Barbara, "I didn't think his writing style would be compatible with mine, but they had just fed me dinner so when he asked me about co-writing, I was too polite to say no. I'm glad Mama taught me good manners because we ended up writing  "I Guess You Had to Be There" That song, regarded by many as a Country Classic, became a hit for Lorrie Morgan in 1993. With her new status as a hit songwriter, other Nashville music clubs sought her services to host writers nights. She also wanted to give back to NSAI and became a volunteer for their song evaluation service. After more and more songwriters started asking her for feedback and advice she decided to start a consultation service which she named "Ready for the Row." That has grown into a thriving career as a teacher and mentor that includes critiques, consultation, classes, workshops and a guitar/vocal demo service. One of her most sought after and respected endeavors is the "Play for Publishers" workshop series that helps writers learn what it takes to get a cut from publishers who get cuts on top artists, and to be heard by publishers who sign and develop new songwriters. Alumni of the workshops include Jon Nite, (Thompson Square's "Glass," Chris Young's "Save Water, Drink Beer") Joe Leathers (Craig Morgan's Tough," Steve Holy's "Love Don't Run") and The Henningsens (Band Perry's "You Lie" and "All Your Life.") Few things are more exciting to Barbara than discovering great talent. She has become widely known on Music Row for her ability to spot young writers and artists with exceptional potential and she has been able to open doors that led to successful careers for quite a few, including Bret Jones (Little Past Little Rock," "Don't Ask Me How I Know"), Barry Dean ("God's Will," "Pontoon"), Marcel ("Nothing to Lose") and Anthony Smith ("If That Ain't Country," "Run"). Plus a few (like Adam James) you just haven't heard of YET.