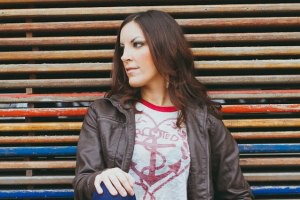 Originally from upstate New York, Ciara attended Belmont University in Nashville and began working for Disney in 2009.   She now serves as the A&R Coordinator, scouting for new talent, as well as arranging collaborations and pitching catalog.
Disney has enjoyed success in Nashville with chart toppers like  "A Guy Walks Into A Bar (Tyler Farr)", "Mine Would Be You (Blake Shelton)", "I Drive Your Truck (Lee Brice)", "Drink On It (Blake Shelton)", "Let Me Down Easy (Billy Currington)", "You Look Good In My Shirt (Keith Urban)", and "The Climb (Miley Cyrus)".
Ciara currently works with Nashville-based songwriters Melissa Peirce, Bobby Huff, Jess Cates, Angaleena Presley, James Slater, Steven McMorran Jordan Mohilowski, Dan Ostebo & Andy Dodd. She says that one of the things she most enjoys about working at Disney is that the company has strong ties to the LA music, film and TV markets.