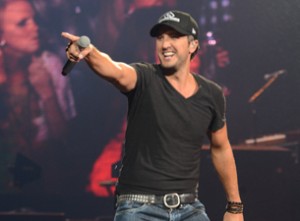 If you want to get cuts in Nashville it's important to understand that most Country music is purchased by women. It's also important to understand that artists create their image through the songs they sing. Therefore, male artists need songs that help them appeal to women.
When you write a song for a male artist, you are creating a character for him to portray. You want that character to feel true to life, but if you want to hear your song on the radio, be sure he is also attractive. If he is old or out of shape, if he doesn't respect women, if he is weak or immoral or insecure, it won't make the artist look good to his fans.
One more thing to remember is that show business is about fantasy. To have a successful career, an artist needs to inspire female fans to pay high ticket prices, drive hours to get to the concert, pay for parking and buy a t-shirt and a CD. They are only going to go through that effort and expense for someone they look up to and admire, a man they find sexy, someone who excites their imagination and that they might have a bit of a crush on.
Women want to marry nice guys, ones who will take out the trash and change diapers and stay home at night. But while they are lying in bed at night next to those guys, they are reading romance novels about pirates and spies or watching TV shows about tough detectives and driven doctors. Don't create characters that are too tame and domestic. Even a woman who truly loves her safe, dependable husband probably isn't going to pay $80 and drive 3 hours to see someone like him in concert.