Check out the publishers who will be listening and giving feedback at the workshop Oct 12 – 14, 2017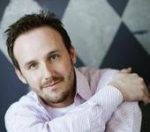 Rusty Gaston – Managing partner, This Music
Rusty was working in the music industry before he graduated from Belmont and at his first job he landed deals for rocker Wil Hoge and country crooner Jeff Bates. At his next job, managing Song Garden Publishing for mega-producer Byron Gallimore he secured hundred of cuts for his writers. Since teaming up with hitmakers Tim Nichols ("Live Like You Were Dying") and Connie Harrington ("I Drive Your Truck") to form This Music he has scored dozens of award winning singles and built a roster that includes Grammy winners, multi-hit writers and 3-time ASCAP Country Writer of the Year, Ben Hayslip, as well as Drew Baldridge and Chris Yarber whom he met at Play for Publishers workshops.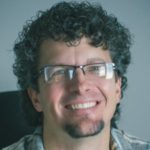 Tim Hunze – Managing partner, Parallel Entertainment
Tim began his career by starting his own record label that scored a hit video on BET and a charting single.  After moving to Stage Three, under his leadership the company had over 15 #1 hits and helped Bobby Pinson become BMI 2009 Writer of the Year and Brett James become 2010 ASCAP Writer of the Year. Since teaming up with JP Williams in Parallel Music Publishing, they have had five No. 1 singles, including Kelsea Ballerini's "Love Me Like You Mean It," Michael Ray's "Kiss You In The Morning" and the Band Perry's "Better Dig Two."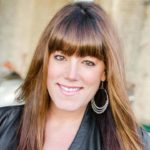 Janine Appleton – Creative director, Word Country
At her first job assisting Rusty Gaston at This Music, Janine moved quickly to the position of Creative Director, where one of her discoveries (at a Play for Publishers Workshop) was Drew Baldridge, When Word decided to build a Country division, Janine was brought on to head it, and in a few short years they have racked up an impressive number of major label cuts, including Brett Young's #1 hit "Sleep Without You."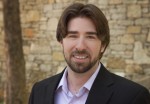 Dave Pacula – VP of Creative, Black River Publishing
Before beginning his publishing career at BMG, Dave worked at an entertainment law firm, RCA records and MTV.  When Universal bough BMG he joined their creative team, pitching songs and signing writers. From there he moved to Ten Ten, one of Nashville's powerhouse independent publishers. He caught the attention of Black River Entertainment, one of the few independent labels to achieve chart success with their artist Kelsea Ballerini. His success in helping build them a stellar roster of writers and writer/artists led to his promotion to V.P. of Publishing.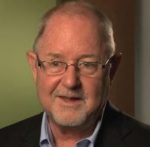 Woody Bomar – Owner/manager, Green Hills Music Group
After a successful career as a writer at Combine Music, including #1 singles for Conway Twitty and Jim Glaser, Woody moved to the publishing side and worked with writers like Kris Kristofferson and Larry Gatlin. After placing a long string of hits he formed his own company, Little Big Town, and continued his run with writers including Bob DiPiero and Steve Seskin, scoring 15 #1's, 30 top 10's and over 500 major label cuts. When Sony bought Little Big Town, Woody joined the team there and was instrumental in bringing artists including Taylor Swift and Dierks Bentley onto their roster. In 2007 he went back to his love of independent publishing with Green Hills Music Group. He continually seeks out promising young writers while he represents veterans like Bob Regan, Steve Williams and Rick Giles.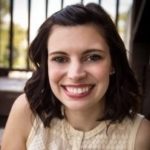 Emily Mueller – Creative director, ole Nashville
Emily began at Tom-Leis Publishing, managing their catalog and working with writer/artist Sarah Buxton.  After two years there, she found herself working for GRAMMY Award winning producer, Nathan Chapman where she was the production assistant on almost a dozen major label projects and  A&R Assistant on projects for Laura Bell Bundy and The McClymonts. In 2011 she went to work as creative manager for ole, a Canadian music conglomerate with offices in Toronto, Nashville, New York, London and Los Angeles. Promoted to Creative director, Emily now scouts new talent and works with their Nashville roster that includes Tyler Farr, Chris Janson, Brett Jones, Phil O'Donnell and Tony Martin