Check out the publishers who will be listening and giving feedback at the workshop March 1 – 3, 2018. Two more will be added once they are confirmed.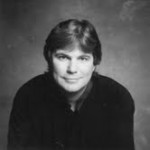 Chris Oglesby – Creative Director, BMG/Chrysalis
 In his 20-plus years in publishing, Chris has helped launch the careers of songwriting giants, being the first discover and sign Craig Wiseman, Luke Laird, Barry Dean and David Lee, to name a few. He had a long association with American Idol producers, 19 Entertainment, and has been instrumental in finding songs for Carrie Underwood. He has a passion for finding and developing new talent and has been a regular participant at Play for Publishers since it began in 2001.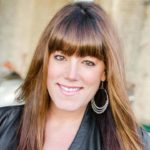 Janine Appleton – Creative director, Word Country
At her first job assisting Rusty Gaston at This Music, Janine moved quickly to the position of Creative Director, where one of her discoveries (at a Play for Publishers Workshop) was Drew Baldridge, When Word decided to build a Country division, Janine was brought on to head it, and in a few short years they have racked up an impressive number of major label cuts, including Brett Young's #1 hit "Sleep Without You."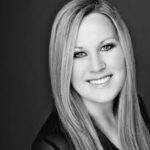 Brooke Antonakos – VP Creative Services, RED Creative Group
Brooke began working at Big Yellow Dog shortly after graduating from the Music Business program at Middle Tennessee State University and in less than a year was promoted to Creative Director. Her next job was at Red Vinyl, a publishing and artist development company owned by veteran producer Byron Gallimore. When multi-hit-maker Jeremy Stover started his own publishing company in 2016, Brooke was a natural choice to work with the stellar team of writers he signed. Over the years she has developed her song sense working with some of Nashville's top writers, including Grammy winner Josh Kear. RED is enjoying a long string of cuts by artists like Jason Aldean, Brett Young, Justin Moore, to name a few. Brooke still makes time to nurture young talent and her razor-sharp insights have been a valuable addition to the Play for Publishers Workshops.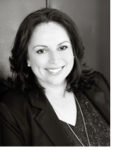 Cyndi Forman – Vice President Creative, Universal Music Publishing Group
Fresh out of Belmont U., Cyndi started getting cuts for her writers at her first job at Balmur and was quickly recognized as a great "song person."  In 2002, she joined Almo Irving Music which became part of Universal in 2003 where she assumed the role of Creative Director. In her current position, along with continuing to place songs, her focus is furthering artist and writer development and leading the creative staff. She is also credited for signing newcomer Hunter Hayes to Universal's roster and playing a key role in his development. Her straight-to-the-point song critiques have been highly valued by participants of Play for Publisher workshops.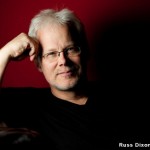 Bobby Rymer – Managing Partner, Writers Den
Bobby has a long, successful career as a publisher on Music Row, and he has the heart of a teacher. Countless writers who attended a workshop have been grateful for the way he pushes them to dig deeper and aim higher.
Plus 1 publisher TBA