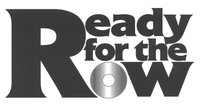 A class in commerciasl Country songwriting
taught by Barbara Cloyd
Visit the "Contact" page to to inquire about the date of the next class.
This one-day class is designed for writers who want their songs to be Country hits.
If you are just beginning to write, this class can cut some serious time off your learning curve. Maybe you're used to writing for yourself as an artist but you want a better understanding of what works in the Nashville market. Or if you have been around for a while but you're still struggling, it might give you some insight into why you aren't getting the kind of reaction to your songs you'd like.
The day starts with studying songs that have already been hits. Barbara has developed a series of exercises for analyzing songs that will show you the main qualities a song needs to make money in the Nashville market. The list of songs top study is made up of  titles that class members suggest as their favorites , so we'll have a wide variety of songs to study. This will help you see how consistently songs follow the "rules." This process also makes clear how much room for personal expression and individual style there is within the "formula.
After the lunch break, class members who want to can play a song or two to get feedback from the group. Getting an honest reaction is important and it will help you see how well your songs are coming across. Than Barbara will share her insights on the craft and commercial potential of your writing.
The class wraps up with a discussion of the business aspects of songwriting and what it takes to build a successful career. It is a one-day immersion in what writing for the commercial Country market is all about. The size is limited to no more than 12, so each writer attending gets plenty of personal attention.
The cost of the class is $65.  Visit the "Contact" page to to inquire about the date of the next class.