Owner/Manager Jamie Dryburgh Music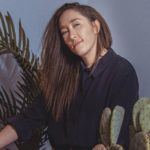 Jamie Dryburgh is a native of Elmira, NY and a 2013 graduate of Belmont University's Mike Curb College of Entertainment and Music Business. Jamie's tenure in Music City spans over 9 years of experiences and opportunities within the music industry including management, publishing, artist development, graphic design, radio, label services and song-plugging, among other things.
Jamie spent 2+ years at Wrensong Entertainment in songwriter relations and then made the move to Demolitiojn Music where she spent 2 years as Creative Director.. In 2022 she formed her own management/publishing company.
She is an alum of the T.J. Martell Foundation's Young Professional Advisory Council and a current Publisher Pro Mentor with Marty Dodson's Songtown USA. Jamie is a co-owner and team member of two Nashville-based lifestyle brands, RNBW and Young Music City, created as platforms to expose Nashville's diverse and elite talent via showcases, mixers and community events.