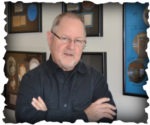 Woody Bomar,
Owner, Green Hills Music Group
Highlights of Woody's stellar career include a string of hits as a writer including 2 #1s, managing Combine Publishing whose roster included writers like Kris Kristofferson and Tony Joe White, founding Little Big Town publishing that went on to celebrate 15 #1's, 30 top ten singles and more than 500 major label cuts during its ten year history, and being hired as Senior Vice President of Sony ATV to reorganize and manage their Creative Department where, during his eight-year tenure, Woody and his team achieved 1,937 major label recordings including 99 top-ten singles and 46 #1 singles.
Not content to rest on his laurels, he founded Green Hills Music Group, representing established writers and signing newcomers. His company has had songs recorded by Hillary Scott & The Scott Family (Grammy winning album), Rascal Flatts, George Strait, Bomshel, Hunter Hayes, Bucky Covington, Luke Bryan, Jake Owen, Jimmy Wayne, Claire Lynch, Craig Wayne Boyd, Mark Chesnutt, The Derailers, The Dirt Drifters and more.
Click here to read more about Woody.