Dale Bobo
Catalog Strategist, Sony Publishing Nashville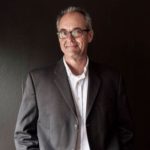 When Rusty Gaston, CEO of Sony Publishing Nashville, needed someone to dig for gems in the deep Sony catalog, he turned to his former colleague Dale Bobo, the man who helped him found his co-venture with Warner Chappell, THIS Music.
Dale began his career in 1987 in the tape copy room of Chappell/Intersong which became Warner/Chappell after it merged with Warner Bros. Music. In his 20-plus years at the company he rose to head of the A&R department, helping the company deliver a long string of hits with songwriters like Marv Green, Steven Dale Jones, Wendell Mobley, Tim Nichols, John Rich, Wynn Varble, Chris Wallin and more.
In 2010 Kenny Macpherson, President of Chrysalis North America, brought Dale on as Exec. VP of the Nashville office. At Chrysalis his roster included songwriter Jim McCormick writer/producer Jeff Stevens who followed him to his next venture. At Dale Bobo Music Direction he provided consultation, management, and creative propulsion to music publishers, songwriters and producers, including writer/producer Brett Beavers.
When Macpherson went on to found Big Deal Music and in 2013 he brought Dale on as Sr. VP to help build the company's Nashville presence. Until it was sold in 2020 Dale presided over a stellar roster of songwriters including Brett Beavers, Brad Tursi, Dave Berg, Bonnie Baker and Jason White,
A highly respected member of the music community, Dale has served on the Board of Directors of The Academy Of Country Music, the Country Music Association and the Association of Independent Music Publishers