Barbara online
Get the songwriting newsletter and notices about workshops, Bluebird auditions and Barbara's shows:
CONGRATULATIONS TO THE WRITERS WHO WILL PLAY FOR THE PUBLISHERS AT THE FEBRUARY WORKSHOP

Aby Gutierrez, Brett Mandel, Brock Burrell, Eric Burgett,  Jackson Wells, Kelly McGrath, Mary and Brianna Ferraro, Melanie Dewey, Paulina Perakis, Perry Miears, Rachel Taylor, Rhetta Jane, Richard Rende,   Troy Castellano 
WELCOME TO THE AUDITORS WHO WILL BE ATTENDING
Amanda Cooksey, Emily Jean Rosser, JT Hillier, Lori Shuck, Mike Arcuri, Pam Tate, Robin Rich, Roz Merchant, Sam Soliz
The next workshop will be Oct 22 – 24. The application period is  July 27 though Sept 6th.
Seth Alley's music now online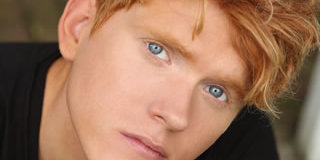 Play for Publishers alumni Seth Ally, now an artist on Big Machine, has been on radio tour for the last few months. There is no single released yet but you can hear his first four songs  on YouTube.
Barbara first heard Seth at a live audition for the Bluebird Cafe writers night. His one-minute performance convinced her he was a star and she asked to hear more of his songs. That started their co-writing relationship which produced "Too Late Now," a high-energy up-tempo slated to be on Seth's debut CD.
Olivia Rudeen, now signed to The Song Factory, began writing with Seth after they met a workshop and one of their co-writes is also slated to be on the CD . Olivia invited Frank Merony to the workshop wrap party and he met Seth that night. Their co-write "Me And The Boys" is one of the songs you can hear on YouTube.