Rusty Gaston signs another Play for Publisher alumni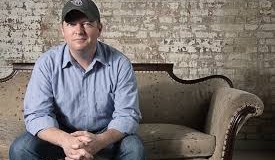 At a Play for Publishers workshop in 2007 songwriter Chris Yarber attracted the attention of Rusty Gaston who was, at that time, running Song Garden, the publishing company owned by mega-hit producer Byron Gallimore. Rusty's belief in Chris never wavered and they met regularly for 6 years, even after Rusty left Song Garden to become the managing partner of This Music where he works with Grammy nominated writers Tim Nichols and Connie Harrington and 2-time ASCAP Writer of the Year Ben Hayslip.  At Rusty's suggestion Chris began writing with Drew Baldridge, a writer/artist Rusty met through a workshop and signed a year later. The two quickly became a powerhouse writing team and Chris has now inked his deal as the newest member of This Music's songwriter roster.
Dustin Lynch gives Barbara a shout-out
Dustin first met Barbara when he played one minute of a song at an audition for the Bluebird Cafe's writers night. It only took her a minute to be certain he had what it takes to get to the top. She immediately invited him to play more songs for her and put him into her next Play for Publishers workshop. Apparently her assessment was correct. Dustin appreciated her support enough to talk about it in his online bio.