Barbara online
Get the songwriting newsletter and notices about workshops, Bluebird auditions and Barbara's shows:
Barbara in Columbus, Ohio

Congratulations to Kelly Zullo who blew everyone away with her powerful performance and won the Columbia Songwriters Association Finale Showcase Dec 1st. Barbara was so impressed with her intensity and originality that she offered her a scholarship to a Play for Publishers workshop in Nashville. Isken Cosip and Joey Hebedo were close runners-up. Says Barbara, "Judging the CSA Finale Showcase was a pleasure.  I was entertained the whole time. It's great to see what a thriving original music scene there is in Columbus and what an amazing job  Columbus Songwriters Association is doing of building community among the local songwriters." Barbara is already working on a return trip to Columbus in 2014.
Workshop, consultations and showcase in Bloomington, IN Jan 11 – 13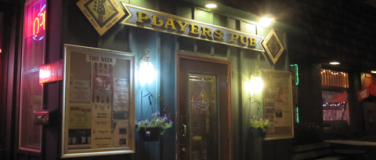 Barbara was invited by host Suzette Weakley to perform on the popular Bloomington Songwriters showcase Mon Jan 13. As a past participant of a Play for Publishers workshop, Suzette knows how much Barbara's knowledge and insights can help developing writers so she set up a workshop for the day before. Barbara will also offer private consultation while she's there. Click here to see complete details and sign up.