GENERAL MANAGER, WRITER'S DEN MUSIC PUBLISHING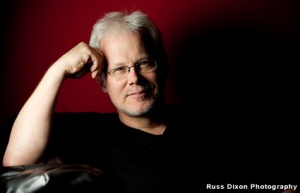 Bobby spent many years at Almo-Irving working under publishing superstar David Conrad, taking over the top position when Conrad retired. At this boutique agency he represented diverse catalogues from rockers Peter Frampton and Bruce Sprinsteen to Americana icon Patty Griffith to Country legend Kent Robbins.
After Universal absorbed Almo-Irving Bobby became director of  the publishing arm of Writer's Den Music Group. Their focus was previously unsigned writers and their roster of newcomers included Adam Wright who received a Grammy nomination for Alan Jackson's "You Don't Have To Love Me Any More."
Veteran hit-makers like Jerry Salley, Don Schlitz, Robert Earl Keen and Thom Schuyler are all signed staff-writers.  Writer's Den also proudly represents the catalogs of Bonnie Bishop, Tami Hinesh, Trent Jeffcoat, Tom Worth and  Adam Wright. Bobby has a passion for finding new talent and is always willing to pitch songs for talented unsigned writers when he hears a potential hit.