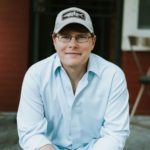 Nate Lowery grew up in the musical hotbed of Muscle Shoals, Alabama watching the songwriting business first hand as his father, songwriter Donnie Lowery, scored hit after hit with songs like Old Flames (Alabama) and Wrong or Right (Restless Heart).
After moving to Nashville he began his career in the tape copy room at Windswept Publishing, then home to hitmaker Jeffrey Steele . When publishing star Chris Oglesby teamed with 19 Entertainment (producers of American Idol) to form Oglesby Writer Management, Nate became Chris's right hand man and spent three years helping launch a thriving company.
His next move was in 2007 to another start-up company,  Cornman Music, a joint venture between Warner Chappell and songwriting giant Brett James. As general manager and VP of Creative Nate has helped Cornman build a solid roster of writers, score multiple hits, and launch the career of rising star Kip Moore.